SMTP/Email issues
I've been trying to setup a Grav contact form on my website.
I cannot seem to get it working.
I keep getting the following when attempting to send from it:

I have the following settings on the Grav site:

Within Cloudron I have the following: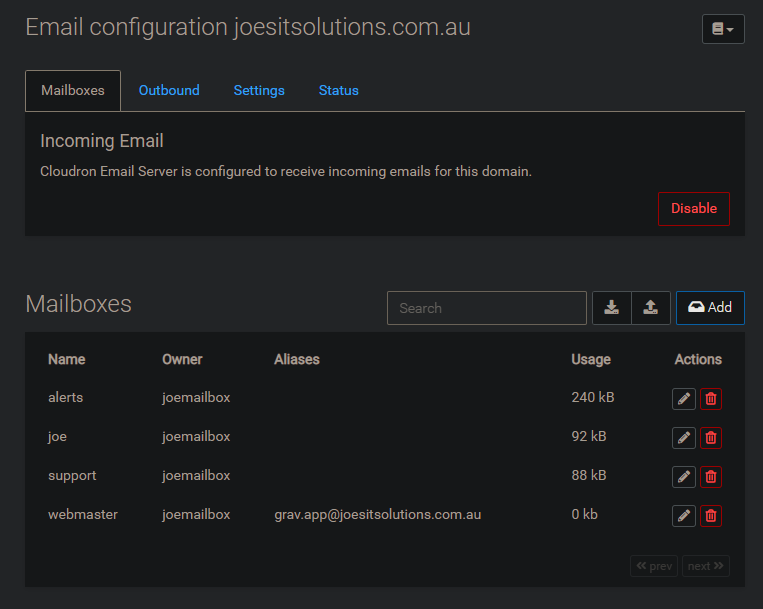 I've also enabled Masquerading with no change.
I can't seem to be able to send from the address.
I can send via SMTP from my UPS however:



This works fine and sends from the address. Are there some settings within Cloudron that I can change to get this working? Or is this a grav issue?
I'm also having issues from my support platform: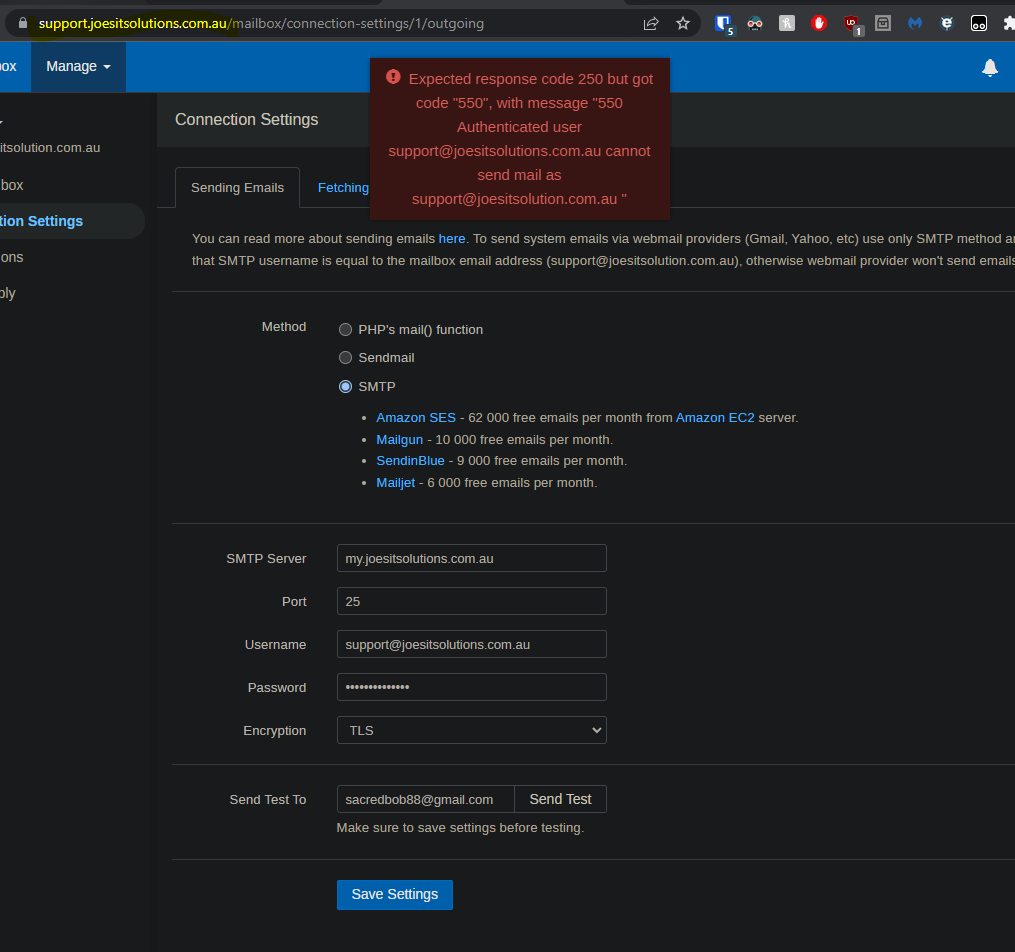 It's the same issue. I also cannot connect from the support side of things to emails via IMAP/POP3 for some reason.
I believe I have port forwarding and DNS setup correctly but am unsure as to why this is not working. Any advice is appreciated.
Update: I somewhat fixed sending from my support platform:
Changed the send from to support.app

I can now send to gmail addresses but not outlook ( I don't have a PTR and that's an issue on my end).
Update 2:
I have removed the contact form from my main website and replaced it with a google form. Have had too many issues with Grav's email function and decided to remove it.
I still can't get emails working on my support platform. Getting the following error: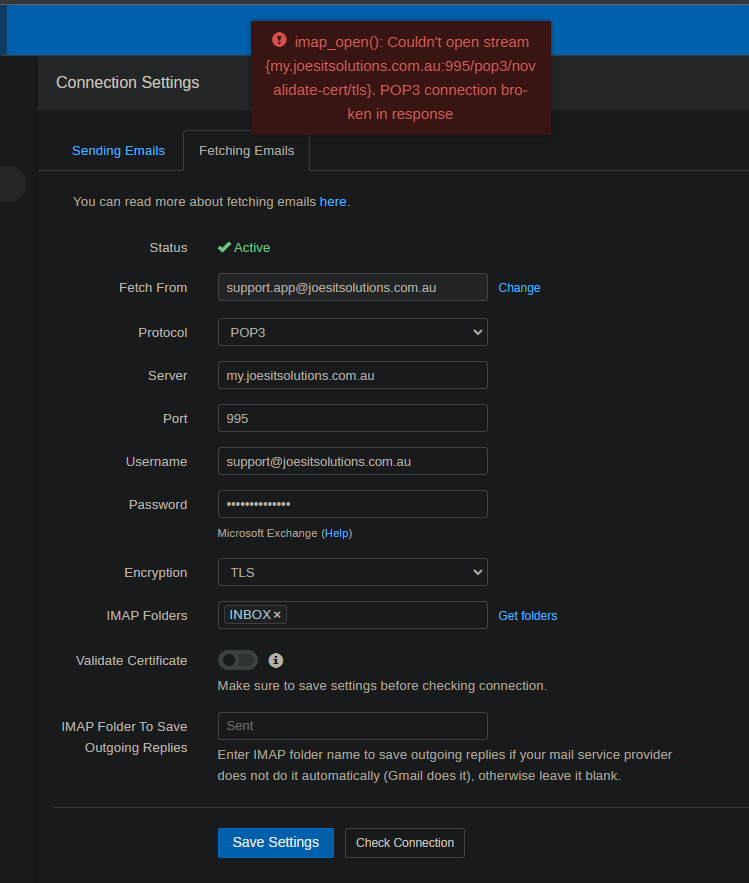 posted in Support