Issue with mails / unable to edit and create new mailboxes
Hi all,
I have an issue with the mailboxes interface. I have deleted and created new users and I want to create mailboxes for them but the fields Mailboxes and Mailing Lists are empty (older accounts aren't displayed) but the mailboxes works for older accounts.
Here is some screenshots :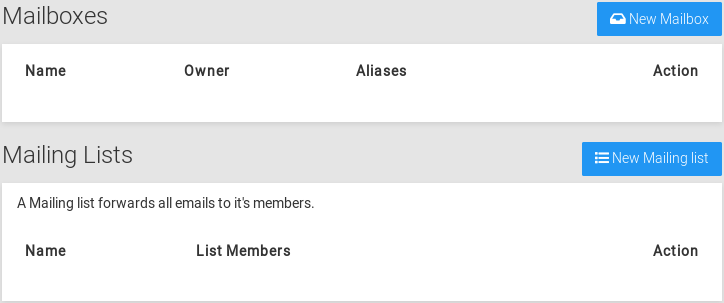 Here is the Users view :

I would like to join you some logs but I don't know where to find them. If you have any ideas on what is wrong ...
Thanks a lot in advance !
posted in Support