SMTP Settings for NodeBB - Need confirmation.
Hi,
Here is the settings for SMTP on my NodeBB.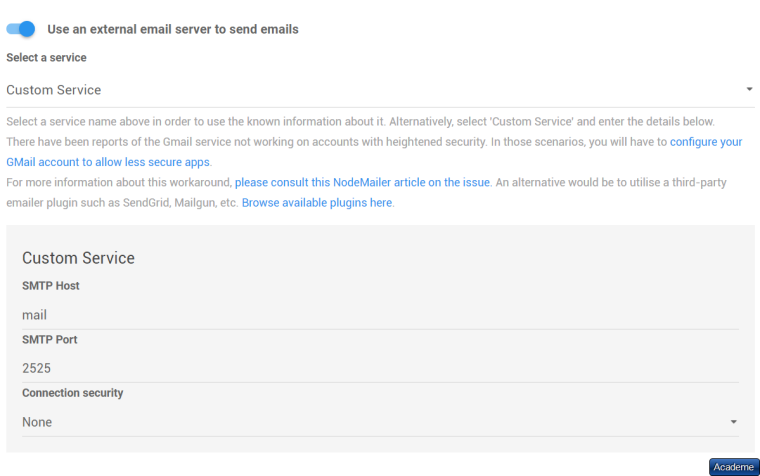 However, I am not receiving any emails including the confirmation email.
Is the setting above correct or does it need changing.
Should the SMTP port be changed to 25 perhaps? and the connection security to StartTLS?
Thank you for your assistance!
posted in Support