RE: php.ini how to set post max size?
First, thank you for your time and for helping me out.
So, i did a fresh install of lychee, and did exactly the same as you.
In Diag View it shows the same as yours, see: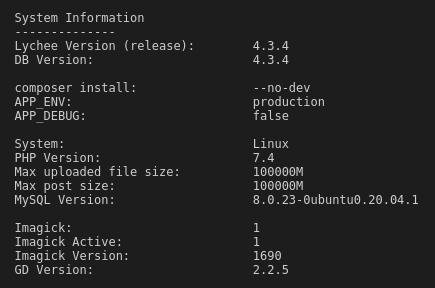 But i still get this error:
UPDATE: I also tried different browsers. Same error.
posted in Lychee