RE: Cloudron 5.2 update failed
My whole cloudron was not really working after the update. I did a reboot, nothing really changed, System looked like this: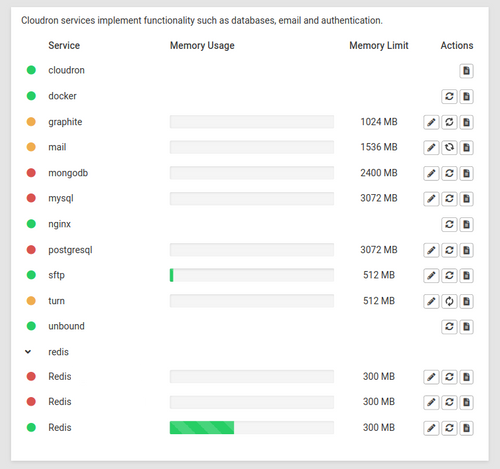 After the fix from @girish and restart of box everything worked again.
Hope you push a hotfix pretty soon for all others. Still wish for a GUI option to choose if i want auto or manually install system updates, just for cases like this (this exists for the apps and has existed for the cloudron itself in the past). Auto updates always have this bitter aftertaste of waking up next day and it could work or not work.
posted in Support