RE: Essential information about failuers are not forwarded to the sysadmin
Just chiming in here because I came back from a short trip and thought everything would be okay (since I didn't get any emails that said otherwise) but then I saw this (no, the first notification is not about the primary domain):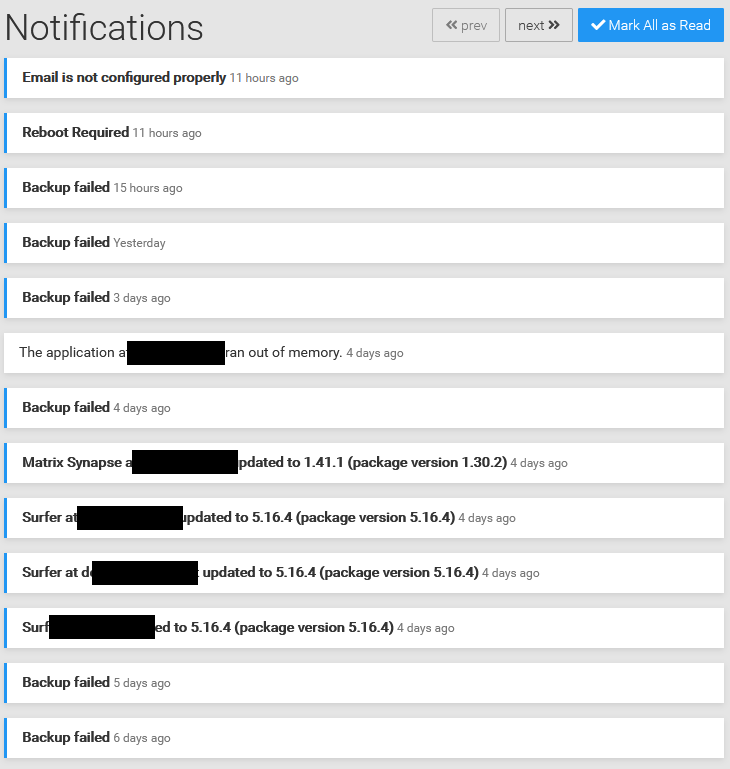 and the Backup-view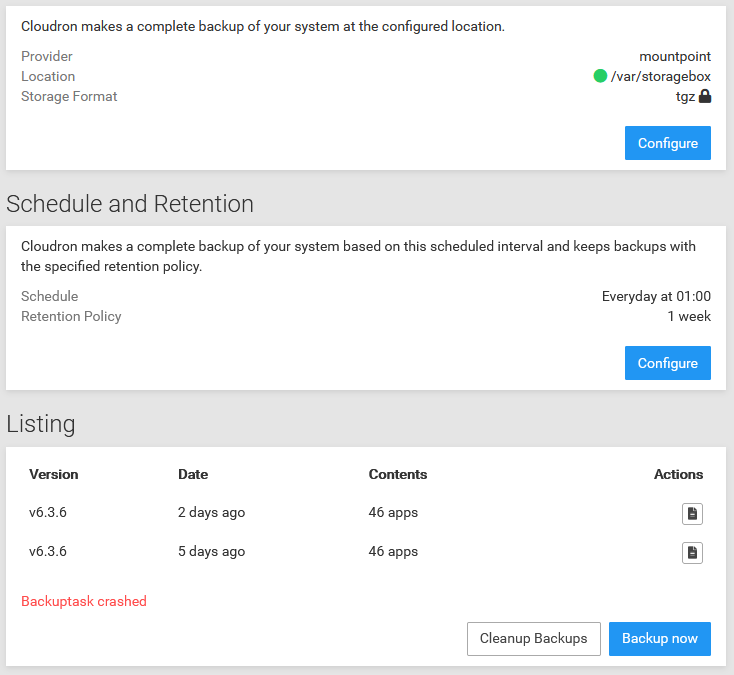 So instead of 7 backups (1 per day) I only got two left, the others apparently got cleaned after the backup failed.
Here are my questions:
As you can see, I'm using encrypted tgz as storage format. Wouldn't it double the required space if I added more times to the scheduler?
Why was there no notification if it failed so often?
The logs of the last crash (the app in question was the culprit for earlier crashes, a mid-size Magento store whose cache might interfere with the backup process, but I thought we fixed that along the way):
Sep 13 01:09:35 box:backups some-app.at Unable to backup BoxError: Backuptask crashed
at /home/yellowtent/box/src/backups.js:901:29
at f (/home/yellowtent/box/node_modules/once/once.js:25:25)
at ChildProcess.<anonymous> (/home/yellowtent/box/src/shell.js:77:9)
at ChildProcess.emit (events.js:315:20)
at Process.ChildProcess._handle.onexit (internal/child_process.js:277:12) {
reason: 'Internal Error',
details: {}

posted in Discuss