Hi
In my non-humble opinion, this is the best wiki out there. It produces beautiful documents.
It is a pure joy to use and combines the best experience from all other libre open source wiki's I have used.
Mind you, I also like Mediawiki and Dokuwiki - but they do not come close to BookStack.
It is light on resources and requires minimal configuration, an SQLITE db is supported. It would not be difficult to "port" to Cloudron.
Therefore I would like to propose the inclusion of BookStack. Please consider it!
Screenshots:
Overview

Example documentation pack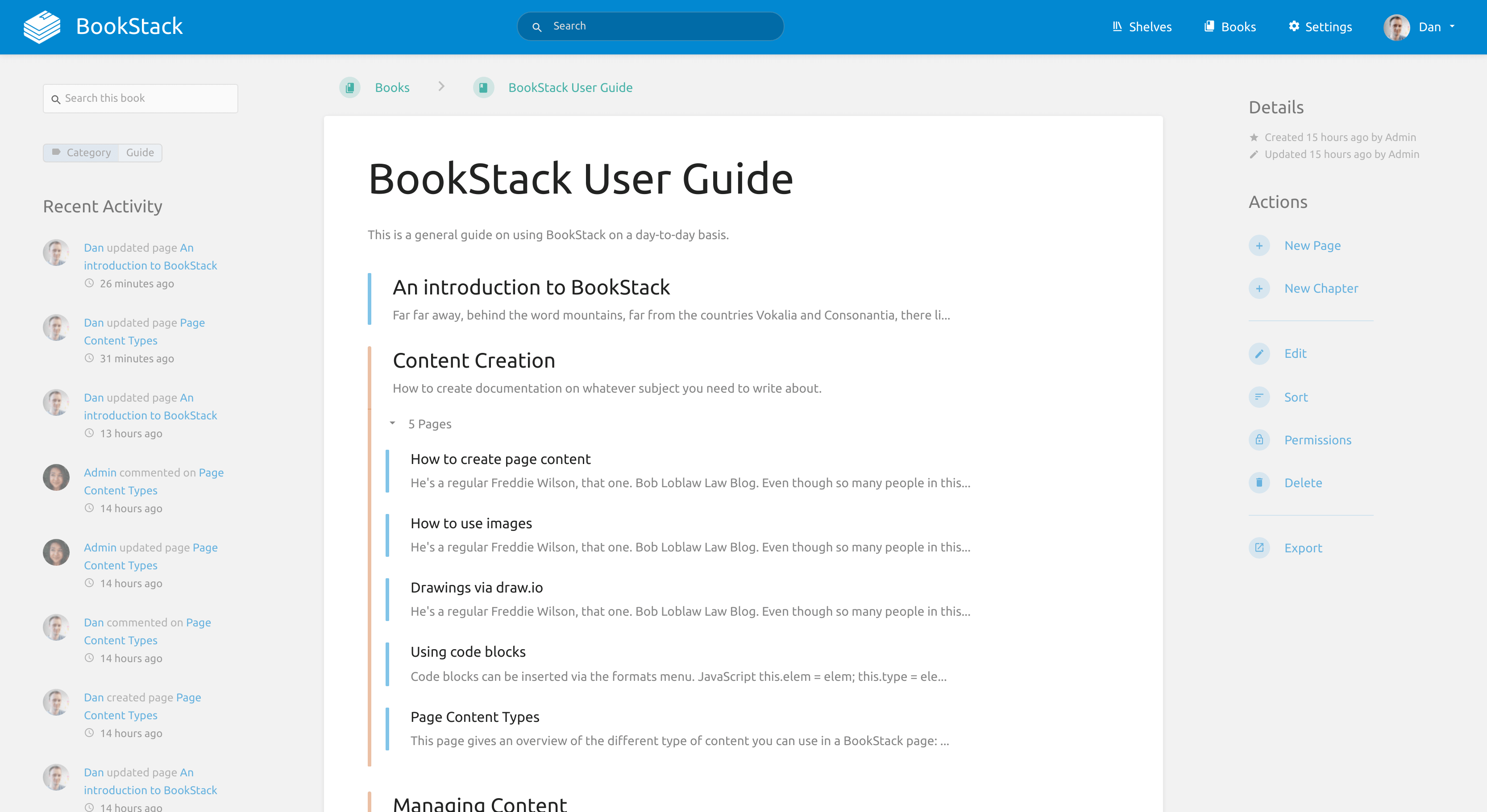 Page editor - yummy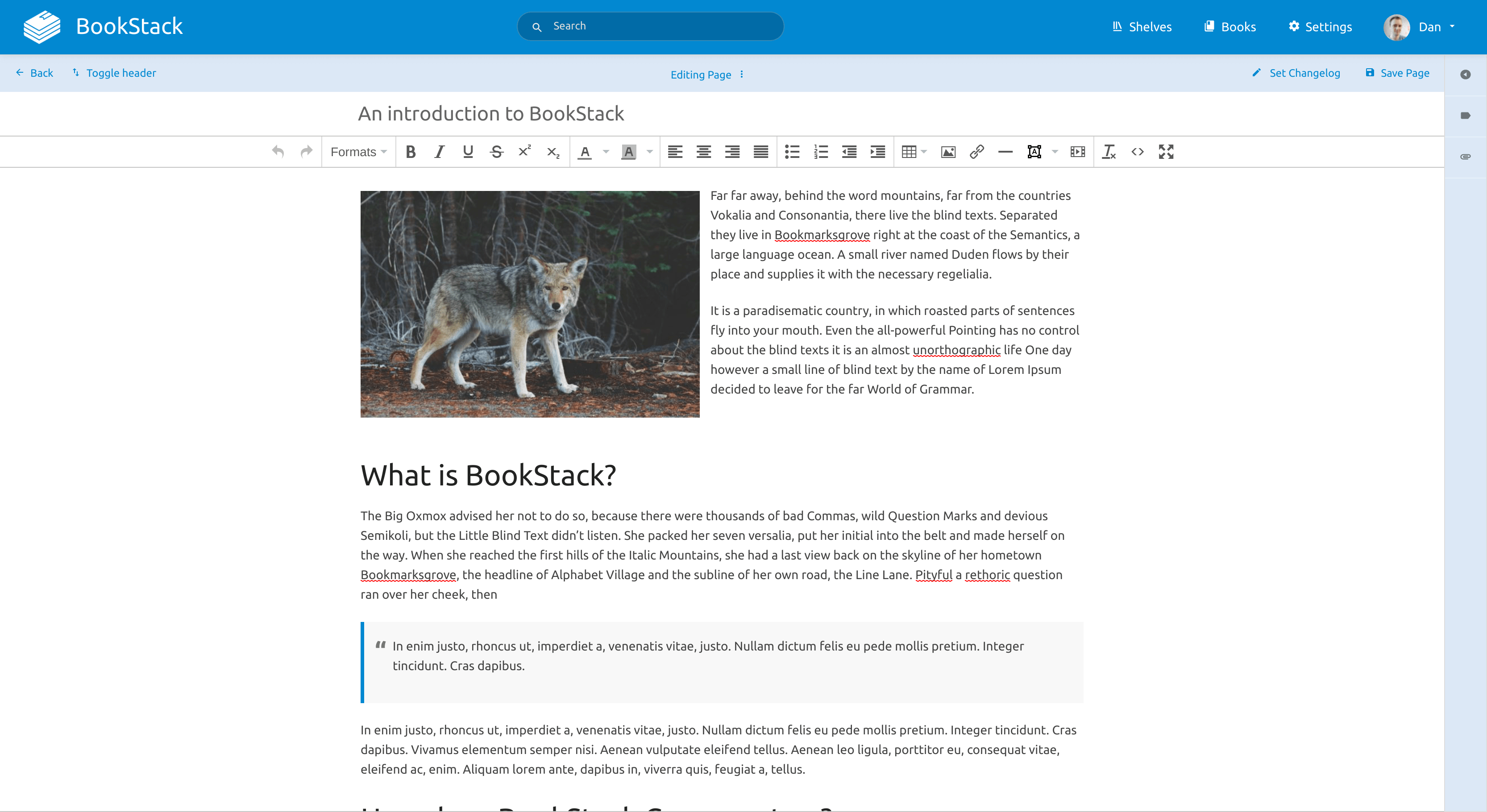 Powerful search